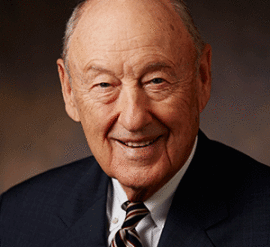 Staying Active – Albert Nicholas recognized as top manager.
Vere Global is proud to announce that one of our money managers (Albert Nicholas) was ranked the number one performer in Bloomberg's Annual Fund Rankings for diversified equity funds. Albert Nicholas has outperformed the S&P 500 by 2 percentage points during the past 40 years by investing in steady growers with strong balance sheets. That means $10,000 invested in September of 1974 would be worth almost $2 million in 2014, more than double the S&P 500.
The Nicholas Fund was first added to the Vere Global Moderate Strategy in 2013 and we recently added the Nicholas Equity Income Fund to the Vere Global Conservative Model in 2015. The Nicholas Equity Income Fund focuses on dividend paying stocks and provides a diversification for income seeking investors. Please follow the link below to read the Bloomberg article and feel free to contact your Financial Advisor if you have any questions.