"An investment in knowledge pays the best interest." - Benjamin Franklin
Joshua J. Joiner, MSFS
CFS, CAS, CTS, CES, CIS
Director Of Business Development
Mr. Joiner is the Director of Business Development at Vere Global Private Asset Management. He is responsible for client and institutional relationships, advisor recruitment, marketing decisions, company growth, and is a member of the Investment Committee. As a member of the Investment Committee, his hands-on field experience helps shape the overall design and implementation of the corporate portfolio strategies.
Prior to Vere Global, Joshua began his career with Ameriprise Financial in 2008 where he advised private clients on their portfolio allocations and estate planning. From 2009 to 2013, Joshua worked as a financial advisor at Mass Mutual Financial Group, a Fortune 100 company. There, his core practice surrounded investment management and retirement planning. Josh joined Vere Global in 2013 where his focus is on the design, review, and tailored adaptation of clients' portfolios. Working to ensure that the appropriate safety and allocation strategies are in place, his goal is to help clients accumulate, preserve, and distribute wealth according to their wishes. He has a passion for educating clients about market conditions, helping them to understand why their portfolios react to changes in the economy.
Mr. Joiner graduated from Florida State University in 2006, with a Bachelor of Science in Economics. He also earned a Master of Science in Financial Services from the Institute of Business and Finance in 2017. Through this, he has obtained the designations of Certified Fund Specialist, Certified Annuity Specialist, Certified Income Specialist, Certified Tax Specialist, and Certified Estate and Trust Specialist. Joshua currently lives in Tampa, Florida with his wife, Zoe, and dog, Cami. In his free time, he enjoys going to beaches, being around water, playing any sport, and listening to live music. Josh also likes to ride his bike and find any excuse to be outside.
Josh Joiner is the winner of the prestigious 5 Star Wealth Manager Award for 2020.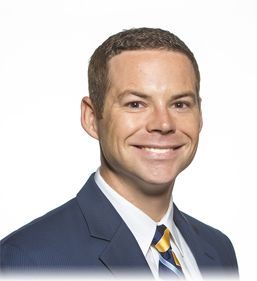 Contact Numbers >
p:
+1 813.784.7085
f:
+1 813.832.3158